Song of the Valley
Book illustration, for "Song of the Valley" ("Shir Ha'Emek") written by Natan Alterman.
You can listen to this beautiful song
here
.
Natan Alterman (1910–1970) was one of the national poets of Israel.
This project was made as a tribute to Alterman, marking 50 years to his death,
and participated in "Od Chozer Hanigun" -
Nathan Alterman poems Illusration exhibition at Old Jaffa.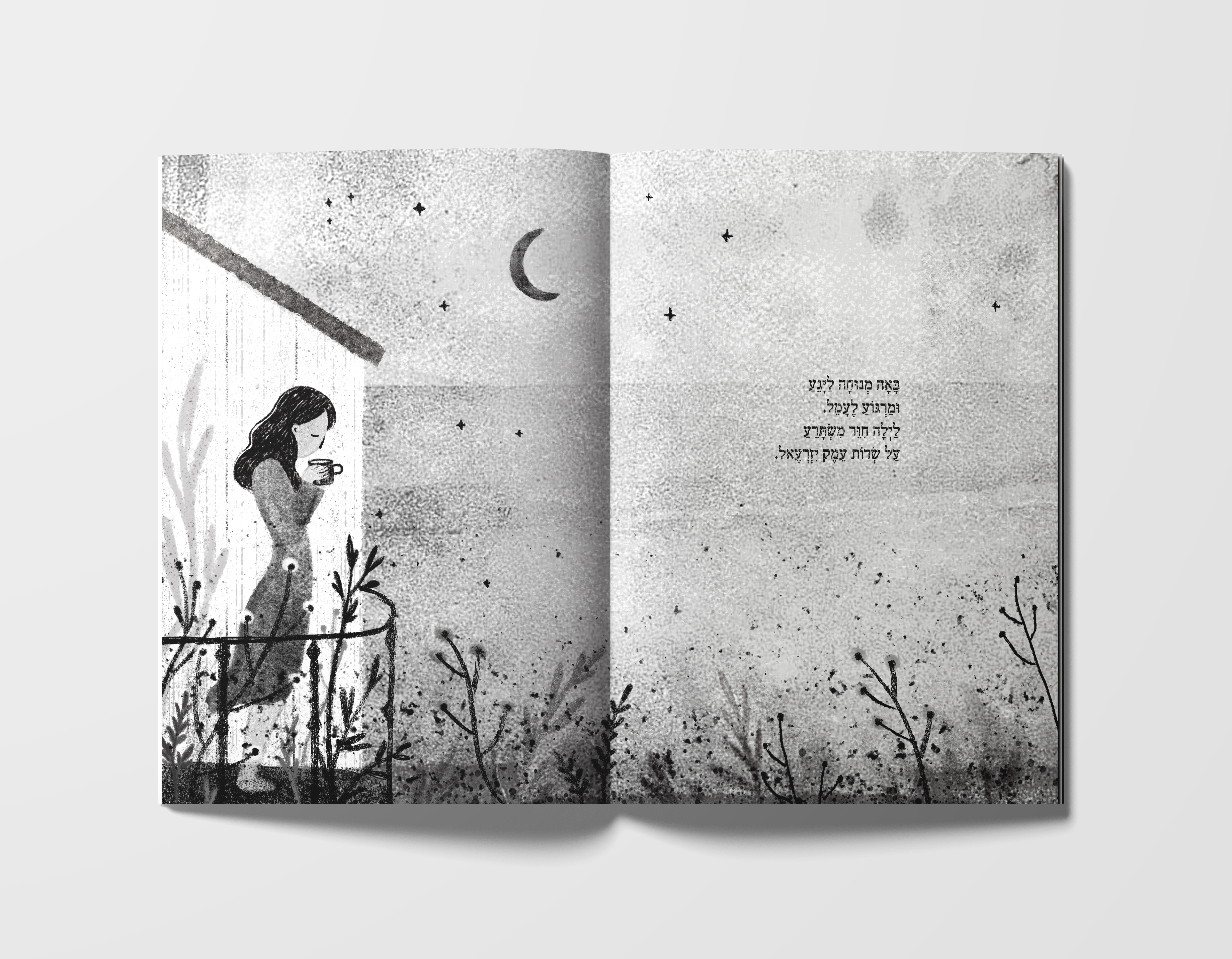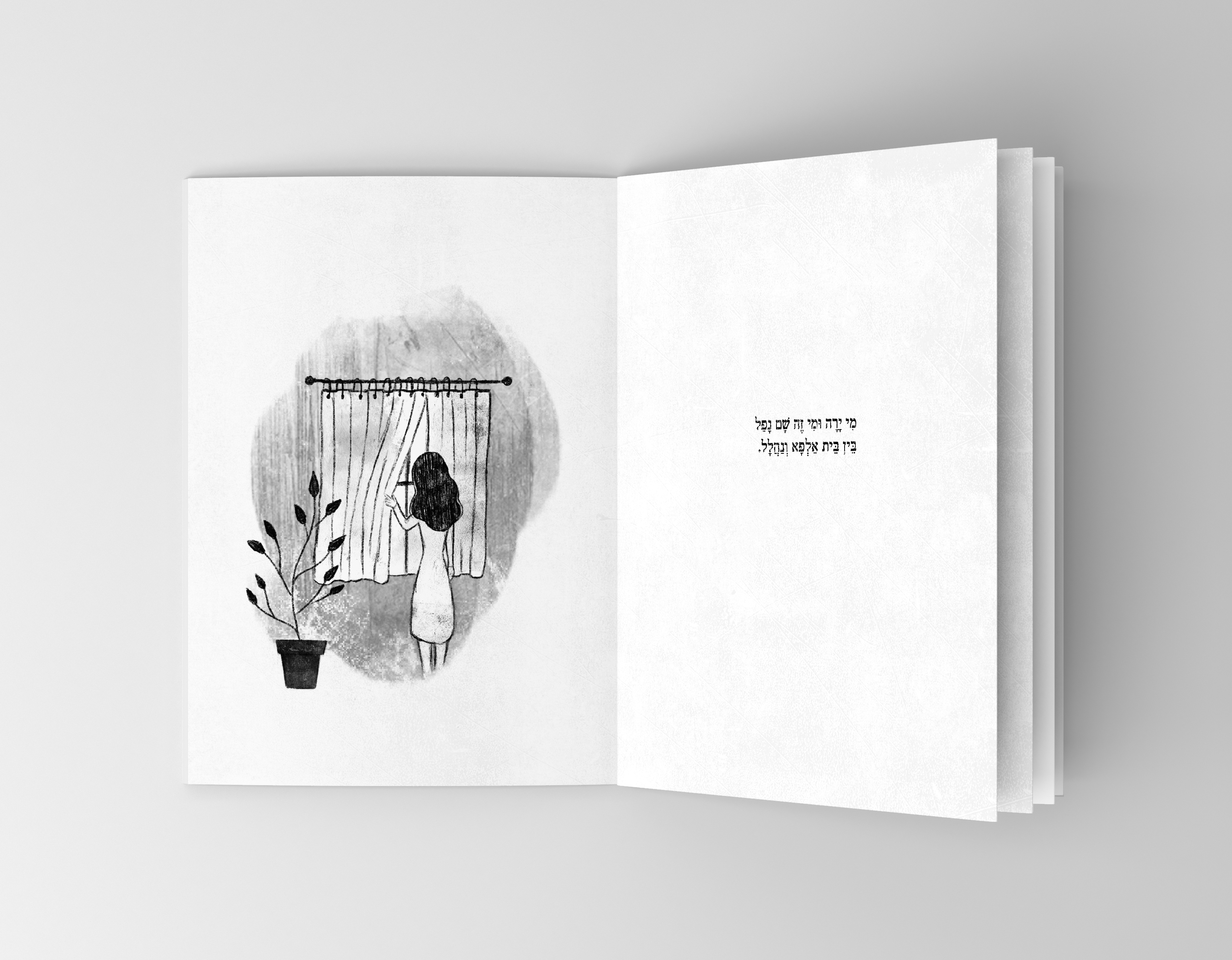 ---